Congratulations on the decision to get into eCommerce, first off. There's rarely been a better time to do so; increasing numbers of people are spending more money online than ever before – a trend that has absolutely no chance of losing momentum anytime soon. With the decision looming to choose a home marketplace: Shopify vs. Etsy, any entrepreneur reading this must already have a solid idea of what they'll sell. If there are any inventory questions or concerns, please check out Printify for some diverse (and free) options.
Moving on, how can a merchant choose between distributing goods on Shopify vs. Etsy? Well, it really depends. Each location has various characteristics that are vital in influencing whether a brand, product line, or business captures the imagination of the masses.
Here are a few suggestions in the great debate in Shopify vs. Etsy.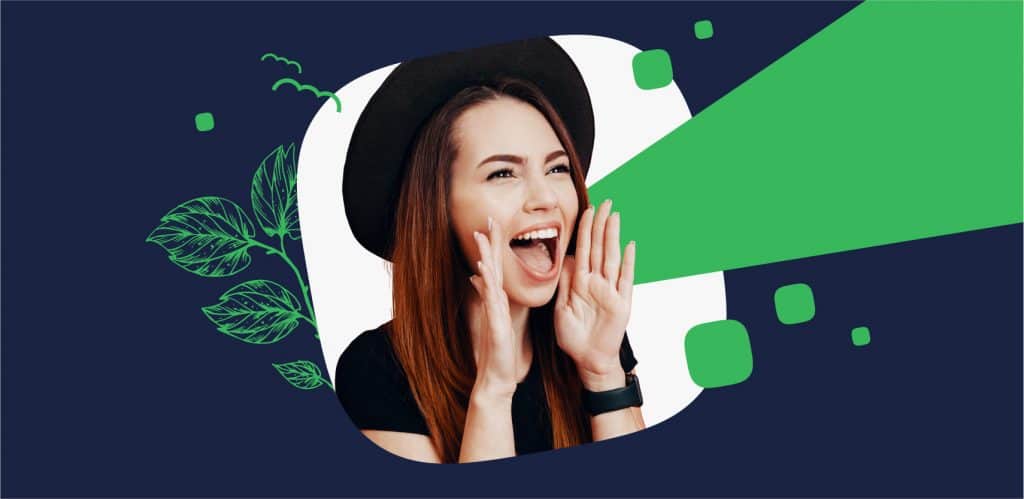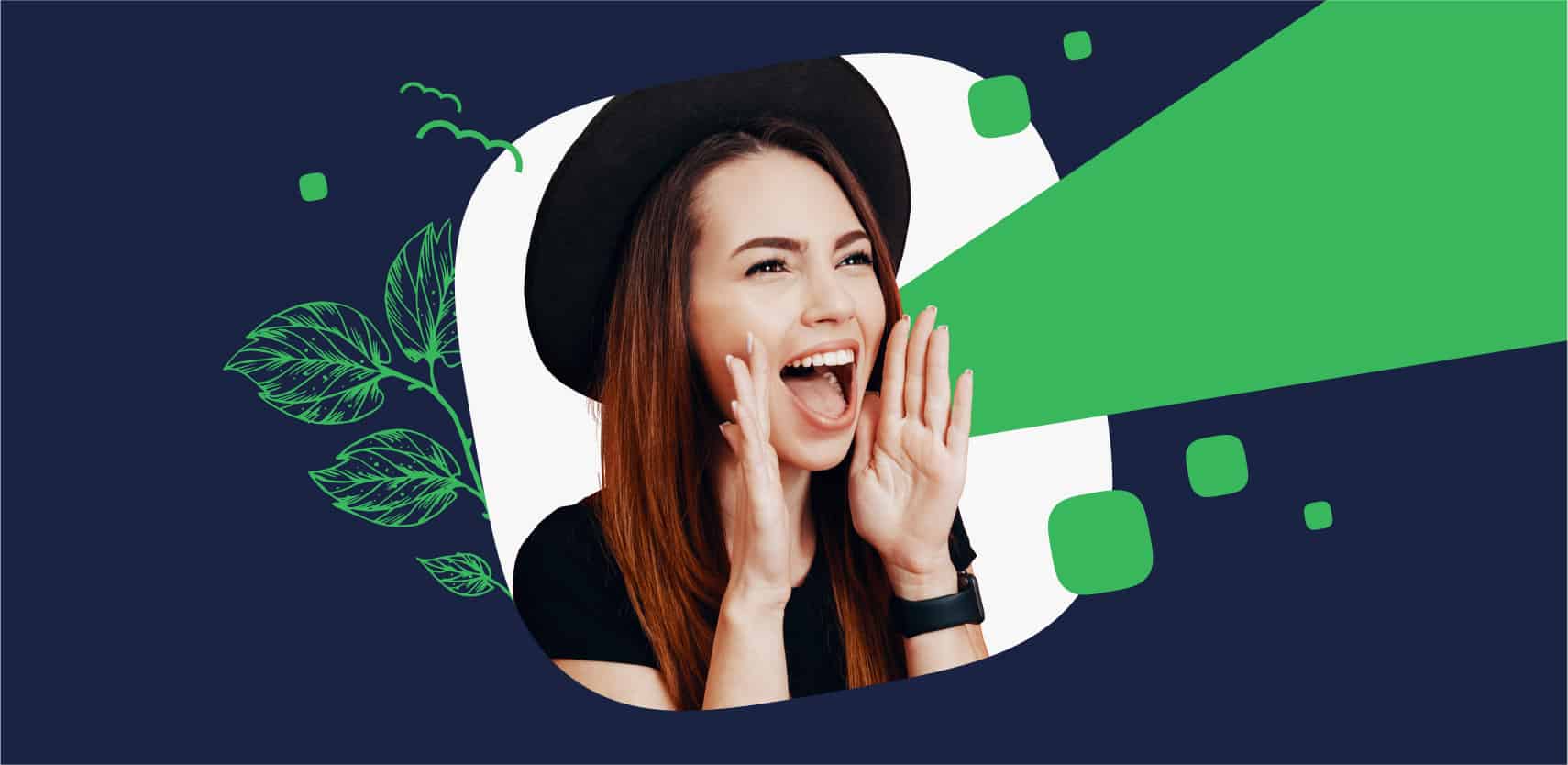 An easy way to think of the first of the Shopify vs. Etsy contenders is that it's a hosted platform for creating and running a personalized online store. To accomplish this, a wide array of tools are made available to assist merchants with various tasks – from shipping and designing a brand, to store design and software integrations.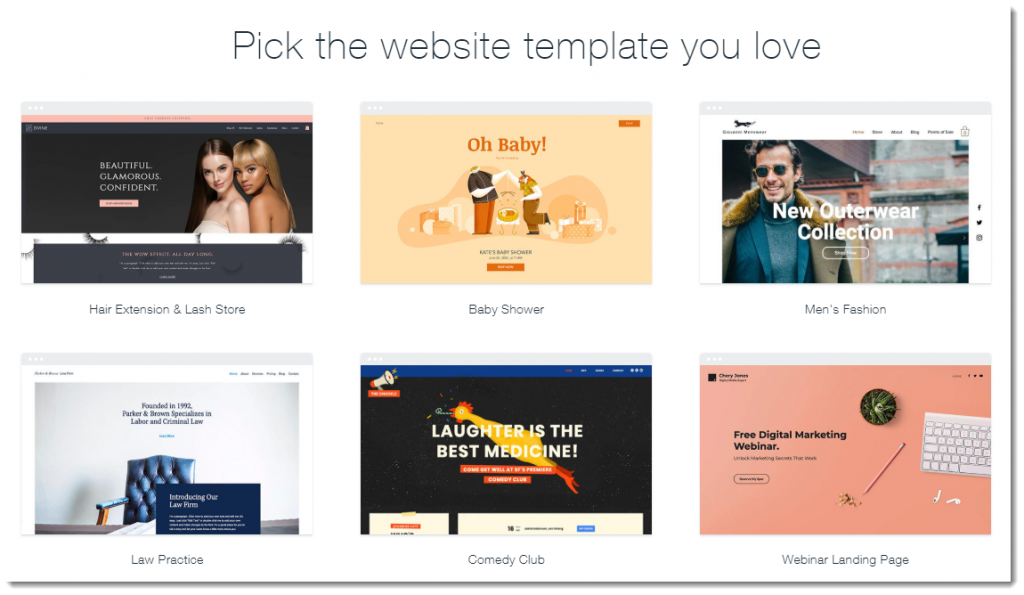 Owners are given a fairly wide berth regarding how they display their store, conduct marketing, and attract customers. If Shopify's templated website setup isn't enough, numerous API capabilities allow for a bunch of tech-savvy tinkering and modification. 
Etsy overview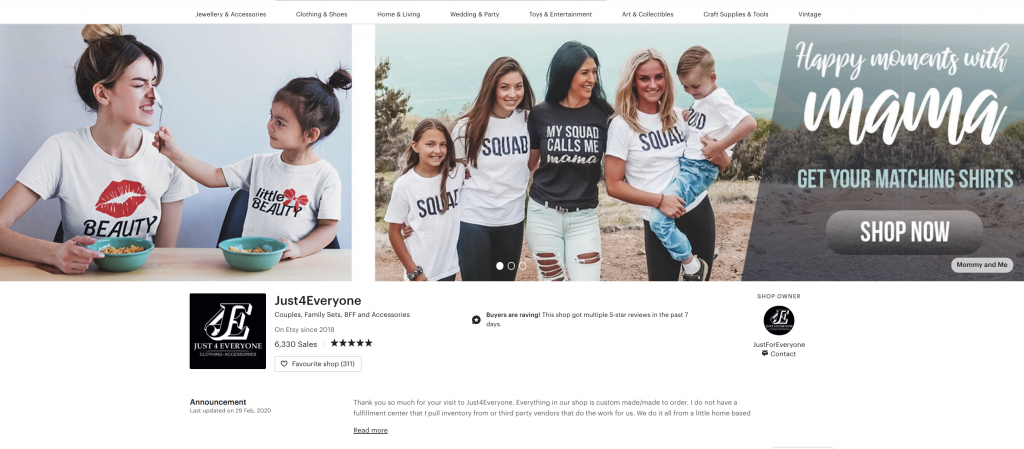 While Etsy also sells things online, there's significant differentiation in how products are listed and discovered by customers. See, on Etsy, a shop owner's published items are displayed alongside the goods of other merchants, similar to a localized farmer's market. 
The publicity is a double-edged sword. It might seem like it would be difficult to stand out amongst all the other people's stuff. However, it also means that participants are included in Etsy's neighborly traffic stream. Still growing, this flow encompassed 46 million active users in 2019 – up a significant six million from '18. 
Who's better for you? Shopify vs. Etsy
It's not an easy thing to put so simply. It's an apples to oranges comparison because there are quite a few differentiations, disparities, and methods between the two. 
Shopify is somewhat similar to opening a traditional brick-and-mortar store. It's a place where people come expecting a product or lineup of singular branding. Merchants there are self-hosted. This means that those owners are responsible for building their entire audience… but they are also sure to reap all rewards from doing so. So, there might be fewer customers at first – but those that do arrive will be interested in that brand.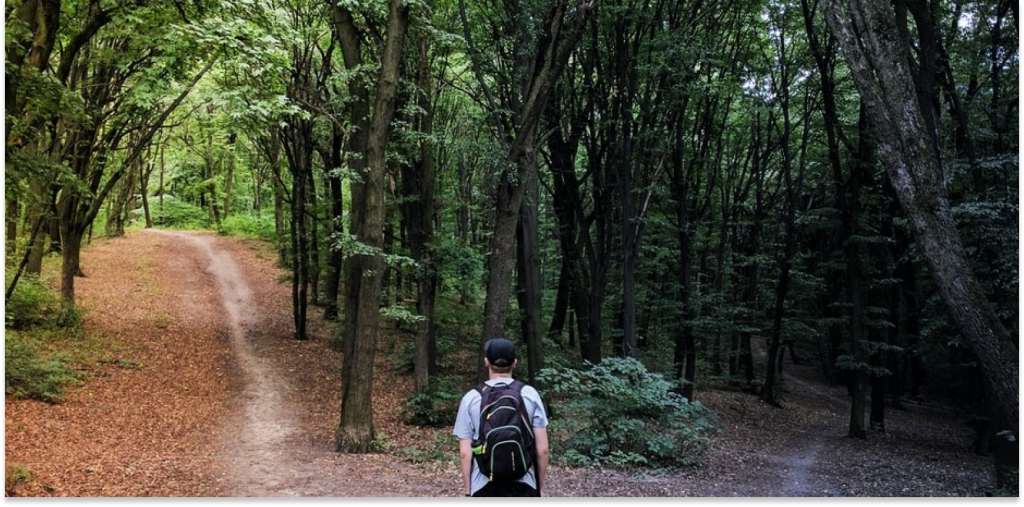 Etsy is more like putting up a booth alongside other vendors at a craft fair, swap meet, or outdoor grocery. There's always an assured consumer base hovering nearby, but these fickle customers can be distracted by the swarm of products floating around. 
It's worth mentioning here that both entities produced numerous successful merchants throughout the Shopify vs. Etsy contest. It's not so much a question of which is better, but which possesses conditions more suited to the entrepreneur's business model, style, audience, products, etc. 
The right products on Shopify vs. Etsy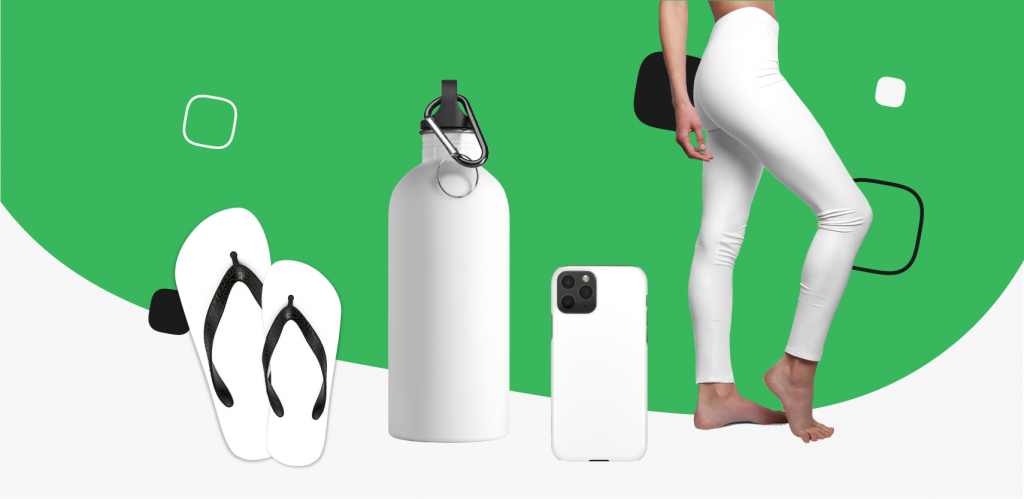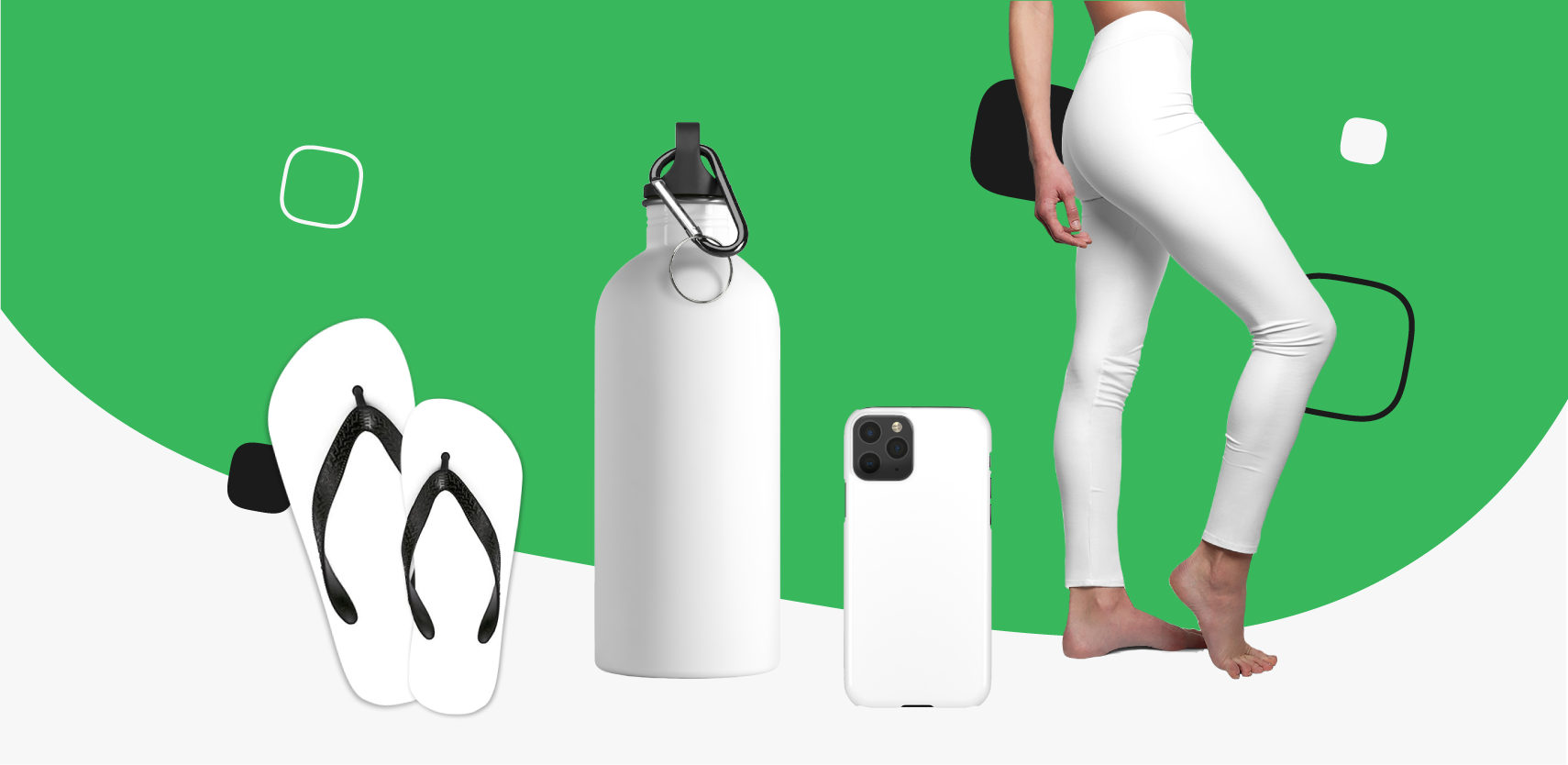 One singularly important factor for those selling on Etsy is that the marketplace only allows handmade goods, vintage items, and craft supplies. With such strict guidelines, new sellers should be aware of any product limitations before starting up. A wholesale channel has opened up for merchants moving in bulk. 
Shopify, on the other hand, is an eCommerce platform. As such, it has no restrictions regarding what can be sold – within the limits of the law, of course. 
Merchant orientation on Shopify vs. Etsy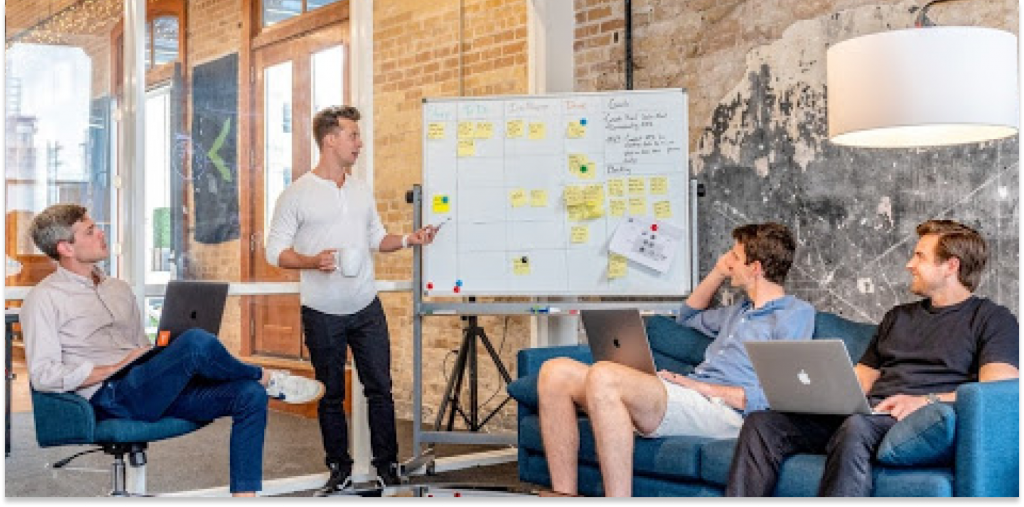 What are you selling, why, and to who? While everyone's answers are unique to their own business.
Here's a shameless, but potential, Shopify vs. Etsy scenario from a print-on-demand (POD) merchant perspective.
Successful business owner Jane Doe has been working with Shopify for a while now. She is a brand-oriented entrepreneur with a message she believes in. With all her inventory creation problems solved by Printify, Jane capitalizes on that free time by building her brand; making efforts in social media marketing, customizing her online store's look, developing new designs/products, producing branded content, etc.
Budding entrepreneur John Smith debated Shopify vs. Etsy before choosing the latter. An artsy individual, he often works from home – putting his creative brain to work by putting thought-provoking twists on common products. John's more creative designs and ideas tend to resonate more with women than men, so Etsy's predominantly female audience was a good fit. John has no worries regarding the POD side of his venture, putting that effort into developing his craft, creating branded content of his own, using Etsy's proprietary advertising features, making more products, etc. 
Article: How to create merchandise for women
Store name/domain on Shopify vs. Etsy
No matter where a product is displayed online, every digital item has a URL (domain name). These names are important because they're similar to the title or headline of a shop.
When they first sign up with Shopify, users are assigned a temporary URL (yoursite.myShopify.com). This solves the initial problem of activating the merchant in addition to giving them the leeway to change it into something more to their liking later (supergoodPOD.com). For those worried about availability, hosting, or generating an original name, here's the Shopify domain engine.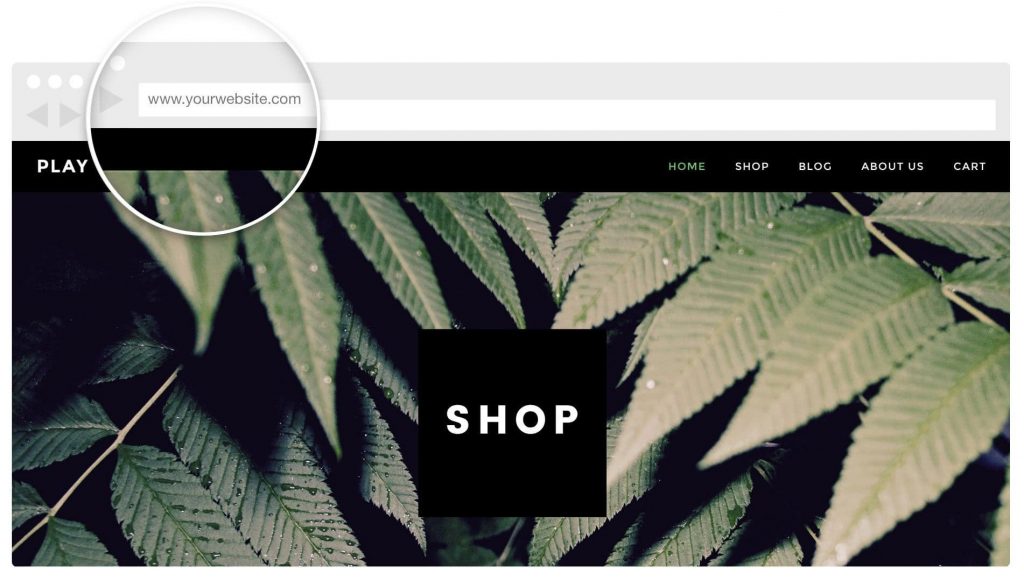 Etsy doesn't work quite like that. There, merchants will always have an Etsy in front of their domain name (etsy.com/shop/YourStore). 
Shopify vs. Etsy: Store setup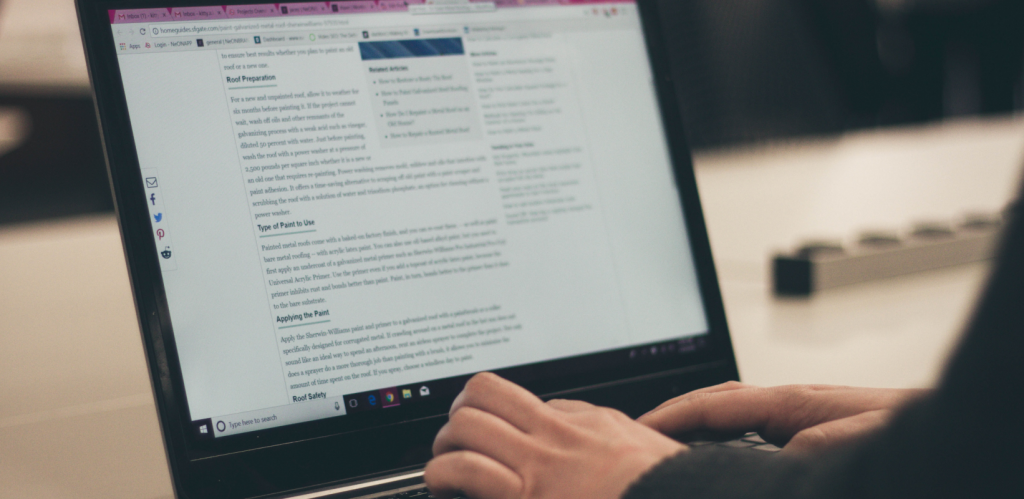 Both contenders of this Shopify vs. Etsy analysis are famous for being easy to use for newcomers to eCommerce. 
Shopify has a detailed, user-friendly format that actively guides new merchants through the entire process. Along the way, essential features are explored, including but not limited to, the various menus, inventory syncing, order tracking, and using action buttons. 
Etsy is significantly more simple. Less lengthy, less detailed, but ultimately way more straightforward: as soon as a product is uploaded, that's all. This is the better option for merchants whose designs could be adversely affected by too much customization. The end result is that entrepreneurs have a faster way to start selling. 
All in all, it's a weigh-in for each shop owner between having their own personalized website or not needing one at all. Both have their various strongpoints. 
Etsy Pattern: This is a paid option from Etsy. For those willing to invest an extra $15 per month, they can get the capacity within Etsy to make their own websites. This option also grants users access to additional tools for business management, marketing, promotion, etc.
Already found what you were looking for?
Make it happen right now.
Which has a better design and layout options for e-commerce? 
An attractive presentation is almost as important as the product itself when customers consider buying. Adobe estimates that up to 38% of consumers will actually leave a page if the layout is wonky. This should factor into a merchant's decision when debating whether to start on Shopify vs. Etsy. 
Etsy doesn't have a whole lot of customization that applies to a product's display. This keeps everything fairly consistent beyond a merchant choosing their own logo. Therefore, the best way to initially stand out from other merchants is to use appealing product photographs. The extremely streamlined approach is very popular amongst those unfamiliar with web design. After all, there's no need to change anything when everyone is on the same playing field. 
The entrepreneurs that gravitate toward Shopify tend to be more focused on developing their respective brands. This means putting in the work to modify their digital shopfronts. Shopify offers over 60 themes (10 for free & 50+ paid) to assist owners in making their stores a little bit more them. Along the way, Shopify users have the ability to rearrange sections, edit, and personalize just about any part of their digital shop.
Shopify vs. Etsy: features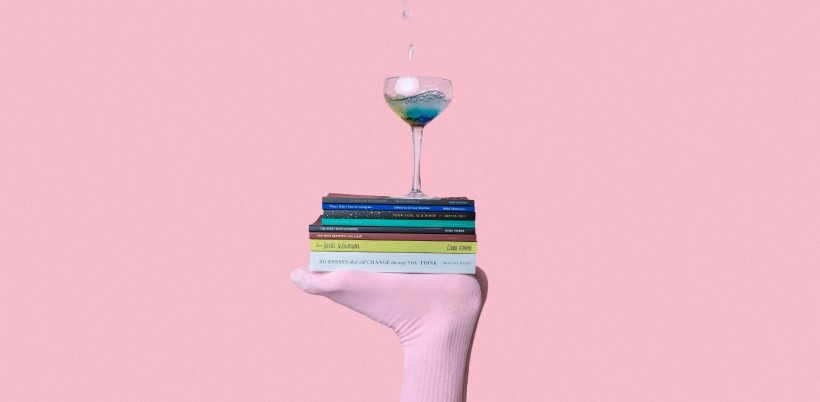 While the environment of eCommerce is undoubtedly growing, the methods in which that business is conducted also fluctuates. To better understand and maintain order within a given store, a staggering array of tools, devices, and programs are currently available to budding entrepreneurs. 
When considering who to side with along the Shopify vs. Etsy debate, it's worth considering which entity's features are more applicable for conducting daily operations, balancing finance, managing logistics, etc. 
Shared features
Right off the bat, there are a few universal properties shared between the two. Both have toolsets for their merchants regarding shop analytics, rating systems, paid advertising avenues, SEO capacities, discounts (or coupons), and fixed-price sales. 
Now, while there are a few differences within these categories, the basics (or at least the fundamental purpose) of these instruments have significant overlap.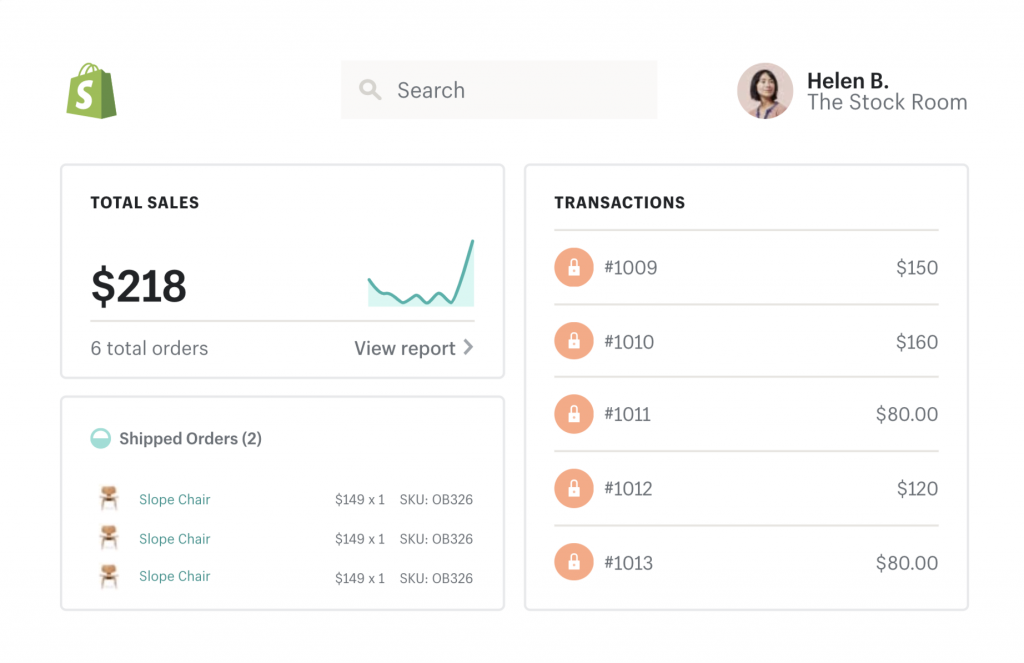 Website design is a primary concern in the Shopify vs. Etsy debate. Those gravitating this direction often do so because of the many options available through their app store. With an expansive array of options and add-ons, the diversity therein is fairly attractive to those seeking more charisma in their designs.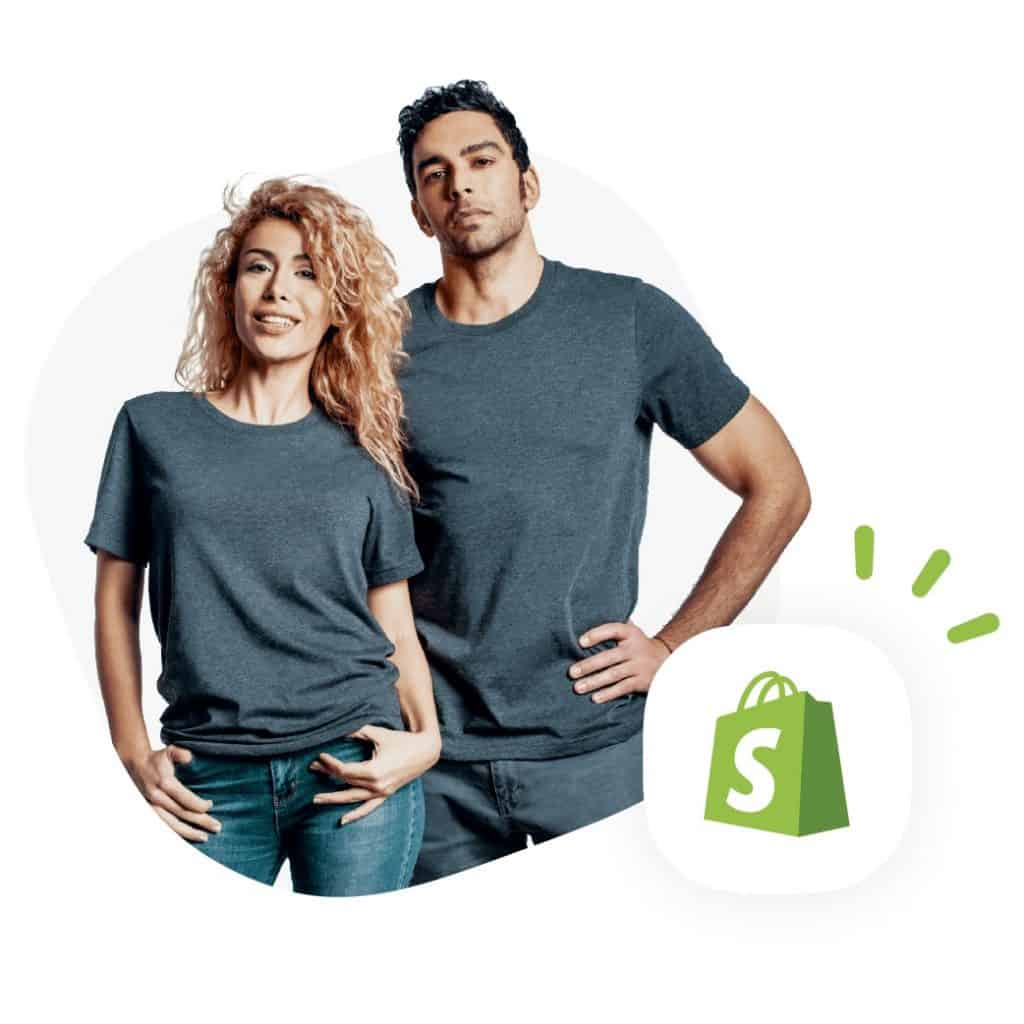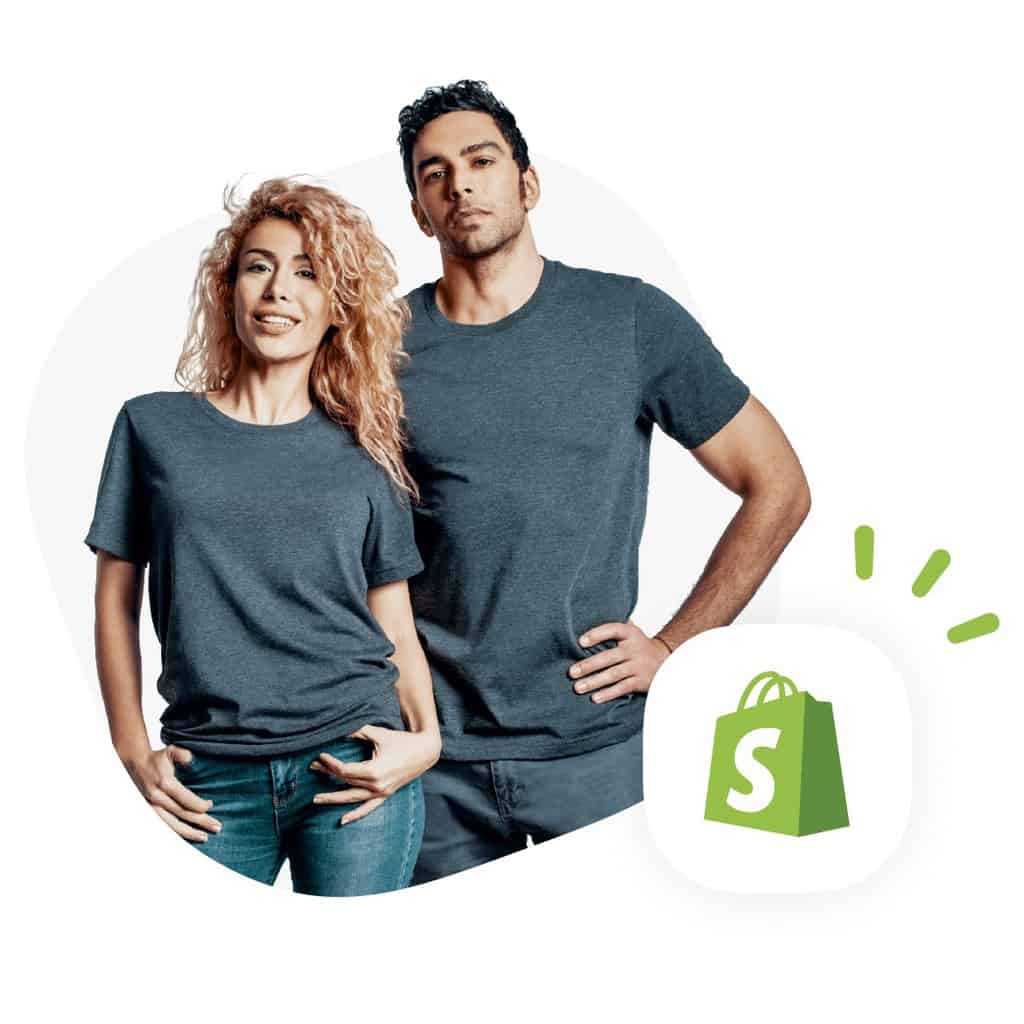 However, things are in no way limited to the visual. One significant break appears in that only Shopify provides an inventory system with tracking, management, and analytical capabilities.  Furthermore, Shopify packages come with an extensive toolset that can include, but is not limited to, these highlighted features below:
Multichannel selling tools: These are great for increasing the size of customer bases while keeping their buying experiences user friendly. 
Abandoned cart recovery: Sometimes, customers will leave before completing purchases with items stuck in checkout limbo. This feature has an estimated 12-15% recovery rate for reminding people and getting those sales back. 
SEO tools: Being discoverable is often about using keywords and optimizing content for search engines. These tools help keep merchants aware of what would trend better. 
A blog: As a fan base increases its appreciation for a store, it's likely that they will want additional information. This is an outlet for providing anything a merchant wishes to divulge – an opportunity to further connect with audiences, push products, explain reasonings, socialize, etc.
Fraud analytics: If there's ever something fishy going on with your business, it's better to know sooner rather than later. 
Discount codes: Lowering the bottom line can increase profits just as much as raising the ceiling. Why pay full price when special little offers like these can pop up?
A free Secure Socket Layer (SSL) certificate: As a business owner, merchants regularly deal with sensitive material. The SSL is a communication encryption that allows for secure connections between servers and browsers – making it ok for customers to input their financial information at checkout. 
Etsy features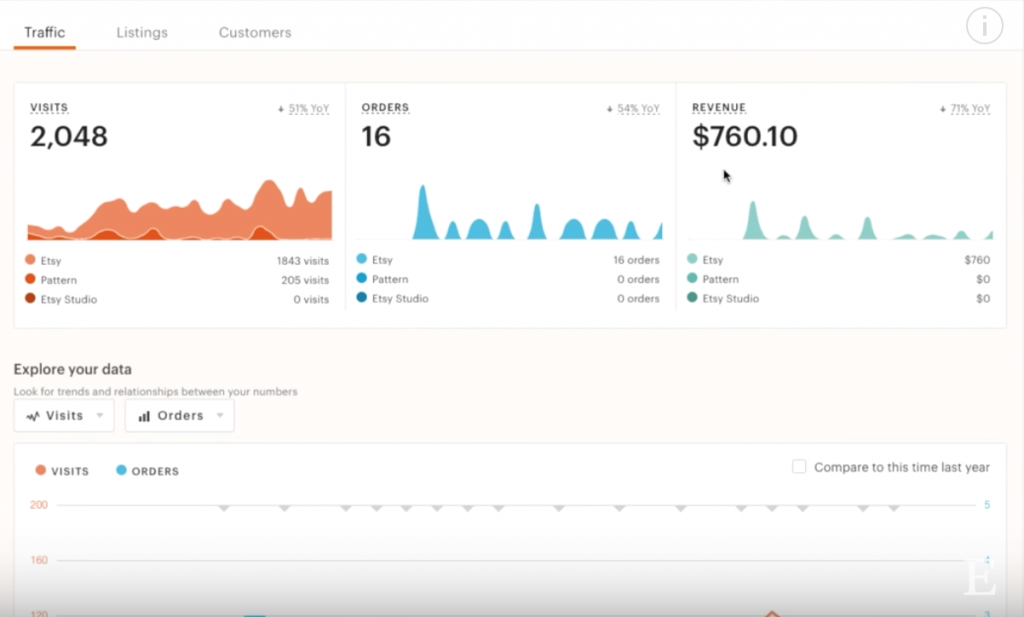 When entrepreneurs sign up with Etsy, they're immediately granted the necessary permissions to use a suite of features that come with the Etsy Standard package. In Etsy's own words, these are "simple, powerful tools". It's accurate; the basics are easily powerful enough to provide secure coverage for marketing, advertising, discovery, gaining followers, etc.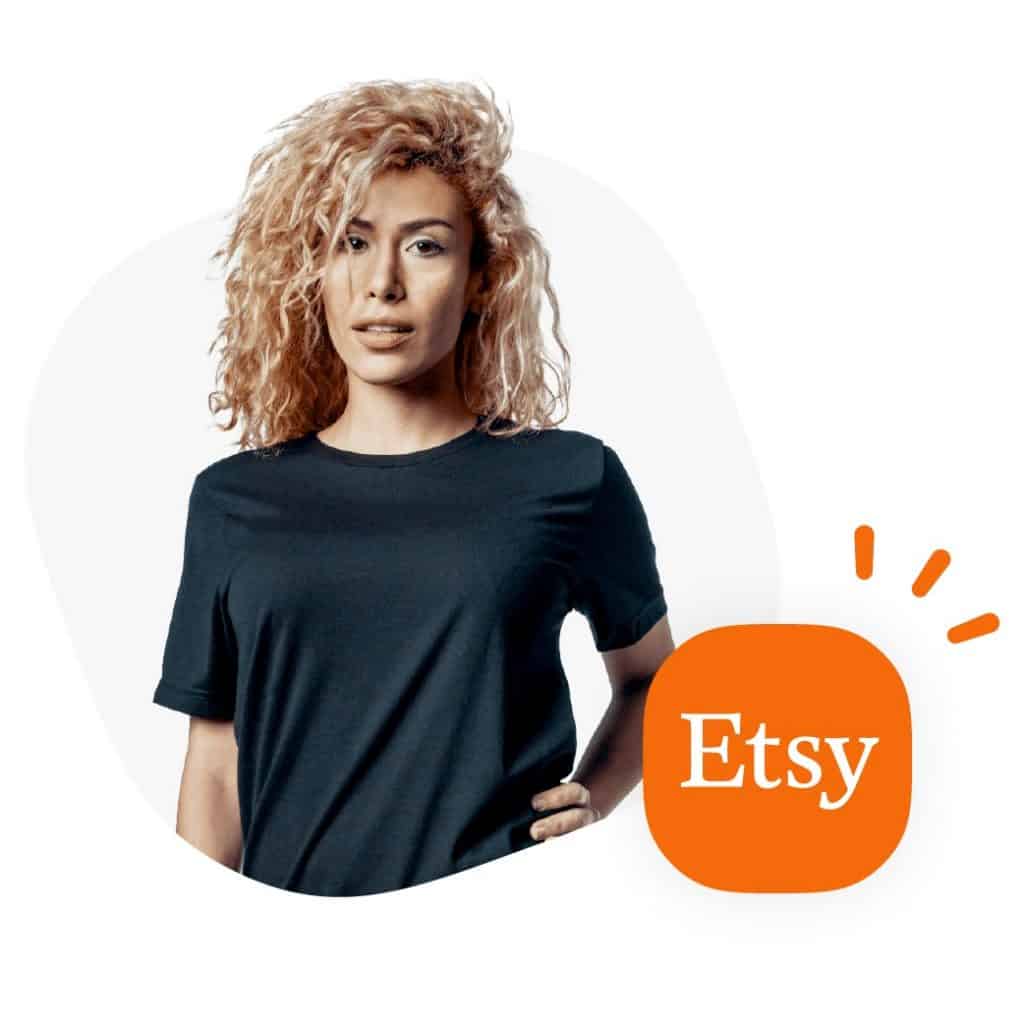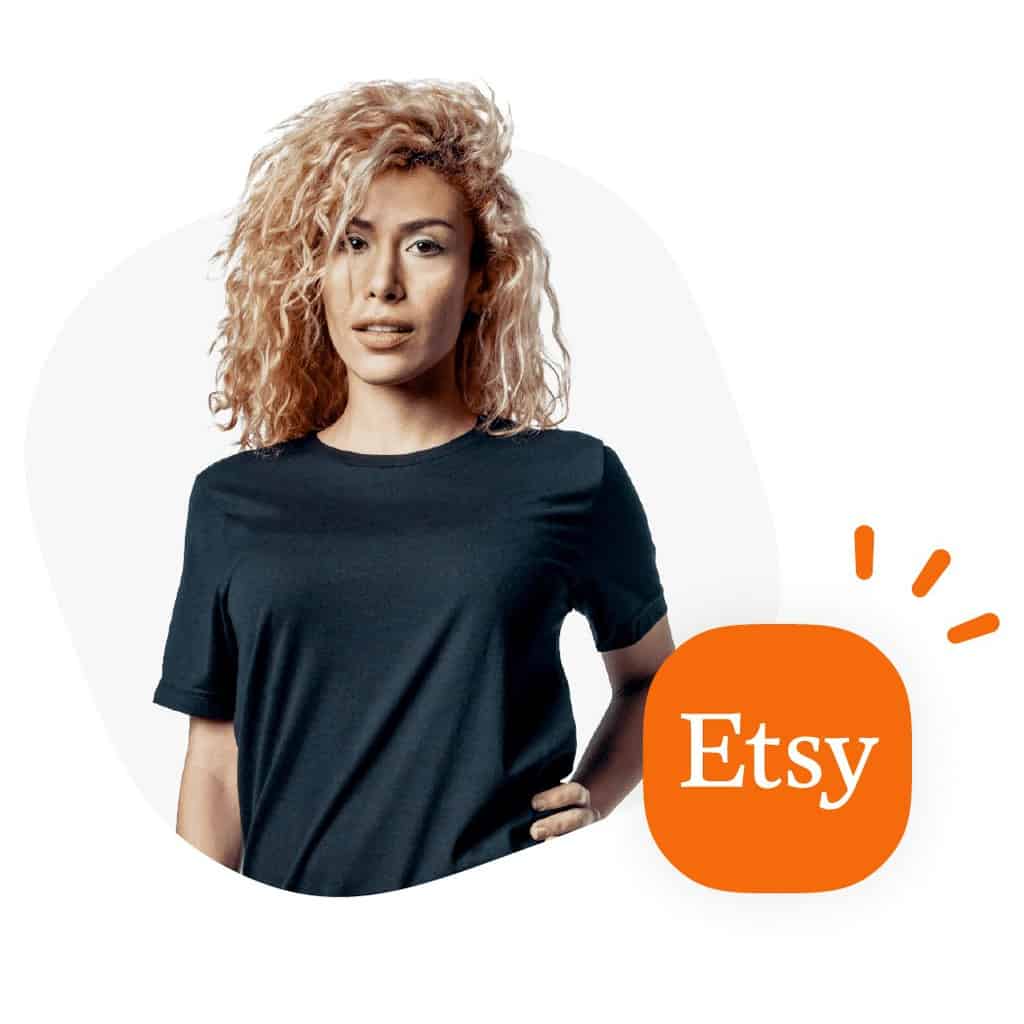 As a great deal of Etsy's business is done via mobile, it goes without saying that incorporating platforms like social media and Pinterest into their business model is a solid idea. If merchants using this setup require more firepower, they can take advantage of several additional options.
Etsy Pattern: This enables merchants to create their own websites. There, they can expand into selling anything they (legally) want – moving beyond what is allowed on Etsy proper. Management tools are provided for both a merchant's Etsy shop and their pattern site. 
Etsy Ads: You guessed it. This one is about putting up ads on Etsy. Why would someone do this? Well, because advertising works. 
Pricing on Shopify vs. Etsy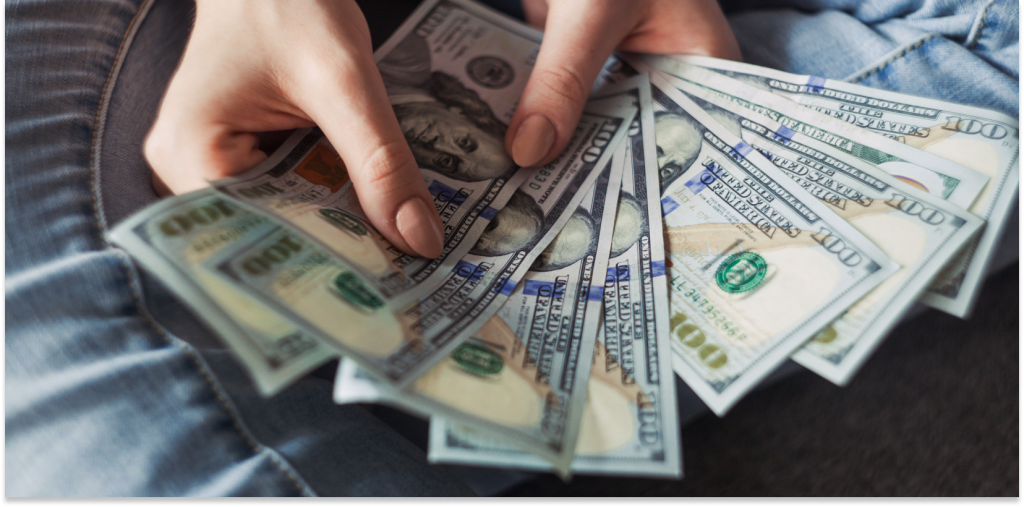 This, arguably more than any other facet, contains the make-it or break-it point for many POD merchants. The purpose of any commercial venture is to make money. The thing is, profit only happens with a plan factoring in the cost of conducting actual business. 
Projecting the point of diminishing return (where investment doesn't equal profit) is an art as well as a science. Fortunately, certain parts of the Shopify vs. Etsy battle have been clearly measured for examination. The following information is intended to be received as a helpful suggestion, rather than legal advice. 
By charging a flat, monthly fee, Shopify comes out of the gate appearing to be more costly. The subscription format does have a significant upfront, but more than makes up for a slower start by being extremely scalable. 
Shopify offers a free 14-day trial followed by three options:

Basic Shopify: $29 per month. Here, a merchant is given their own website for listing products, the capacity to sell, two staff accounts, 24/7 support, blogging capacities, etc.
Shopify: $79 per month. The big news with this upgrade is that it lowers credit card rates. Additional value comes in the number of potential staff accounts being increased to five, owners gaining professional reports, bonuses for POS, gift cards, etc.
Advanced Shopify: $299 per month. The premium option, this setup further lowers credit card rates, bumps up staff accounts to 15, their report builder gets an upgrade, and they cut logistical costs with third-party calculated shipping.
There is the opportunity to qualify for significant discounts when signing up for longer periods of time. One year will deduct 10% while two will account for 20%. That's $16 less per month for the Shopify option and $60 less per month for Advanced.
Payment options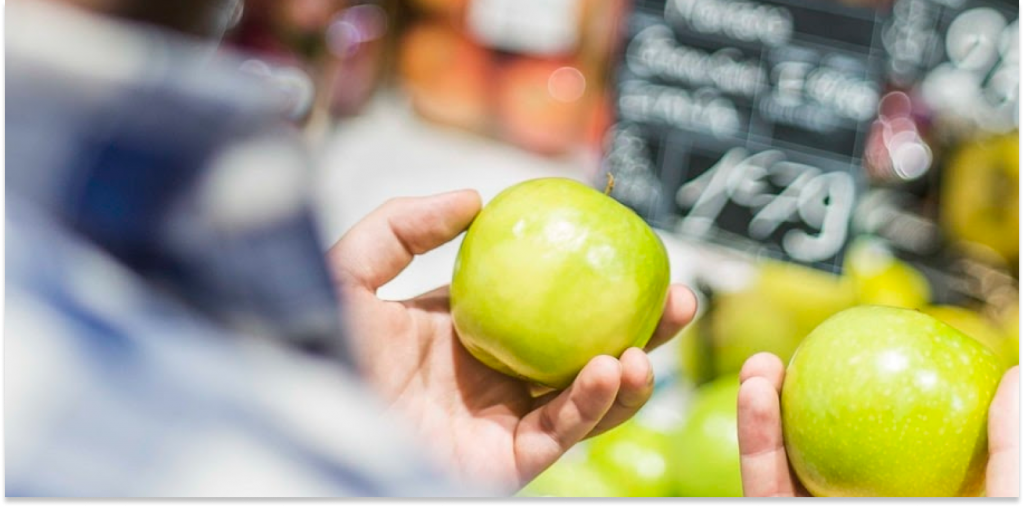 There are over 100 available payment options for Shopify: Apple Pay, Google Pay, Stripe, PayPal, etc. However, the preferred method is through the proprietary Shopify payments gateway. 
Shopify payments removes problems related to organizing merchant accounts, third-party payment providers, or having to input stringent credentials to Shopify. It also has an automatic function that accepts all the major payment methods.
The main selling point of Shopify payments is that it doesn't charge merchants any transaction fees. There is a transaction fee if merchants use other methods, usually falling somewhere between 2% and 0.5%.
There is, inevitably, a processing fee that comes with all credit card use. These numbers change according to user status: 2.9% + $0.03 for Basic Shopify merchants, 2.6% + $0.30 for Shopify vendors, and lowball 2.4% + $0.30 for Advanced Shopify owners. 
Etsy Costs
Unlike Shopify, Etsy chooses not to charge a monthly fee for merchant inclusion. The standard use of their platform is entirely free. It does, however, necessitate a listing fee of $0.20 per item. This listing lasts until the item is sold, or for a period of four months – whichever comes first. 
When an item is sold, there is an applied 5% transaction charge and a 3% + $025 processing fee. These costs largely go toward the payment providers (like credit card companies) or the payment gateway facilitating the transaction. 
Etsy does have a paid monthly option, though. Etsy Plus moves users to a boosted membership, bolstering their digital store's capacities. This upgrade offers a few notable advantages like gaining additional control over web addresses, sending targeted email alerts for customers, making digital banners, and obtaining discounts on certain marketing materials, etc. 
It's also notable that credits are provided for a plus member's use in Etsy Adds and for additional listings. 
Etsy payment options
The most popular payment method for getting paid on Etsy is Etsy Payments. Once a seller has Etsy payments set up, everything becomes streamlined because customers can use any of the following options: Credit cards, debit (bank) cards, Etsy Gift Cards, Etsy Credits, PayPal (except for Turkey), Apple Pay, Google Pay, Klarna Invoice payments (for Germany), iDEAL (for the Netherlands), and Sofort (for Austria and Germany)
The best of both worlds?
If a merchant can't decide whether to use one or the other in their Shopify vs. Etsy debate, here's some seriously good news: it's possible to have both.
Within the Shopify app store, there's a possibility to integrate a Shopify store with the Etsy marketplace as a whole. This synchronization in real-time allows for products to be streamlined through both entities, regardless of changes regarding prices, inventory, etc.
This feature offers a seven-day trial. Then, it can be secured for $60 per month. 
Shopify vs. Etsy: building an audience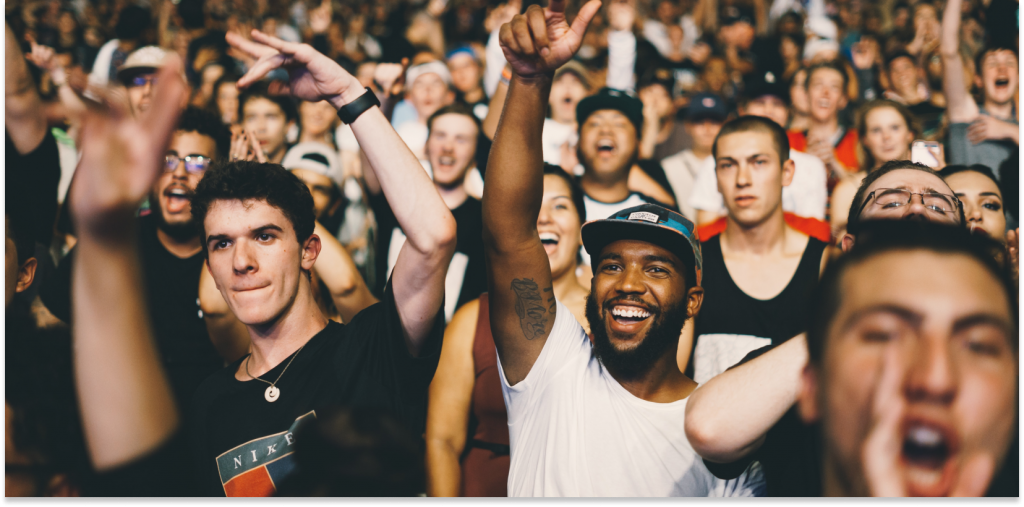 Now, after a store is set up and a lineup of products is ready for action, someone still needs to hit that buy button. All the effort pays off when sales start rolling in… and that requires some traffic first. 
Etsy
The idea behind Etsy is that it has a massive organic audience that continually meanders through in search of desired items. But, with over 50 million products available through the marketplace (and growing), things can get a bit crowded. 
Within that stream, the main ways that owners differentiate themselves are through variations in price, photography, communication, and product selection. So, while a merchant can advertise through Etsy, there is always a guaranteed audience around. Yes, it is 100% possible and a fantastic idea- but there's no actual need to build. 
On Shopify, vendors each have their own stores and are thus responsible for developing their own audience. No one will find their store unless they are specifically looking for it. However, once there, the customer is more likely to buy. 
To build traffic, Shopify merchants are encouraged to use various provided tools to promote themselves. The kit helps with everything from SEO optimization, marketing, multi-channel selling tips for various social media outlets, email campaigns, etc. 
Shopify vs. Etsy: support
While everyone hopes it never happens to them, sometimes things can go wrong. When this does go down, knowing that there's a support system in place to fix things, or at least explain how to fix things, is crucial. 
On Etsy, merchants have access to a clean-cut help center. There, an easy-to-navigate search function enables most concerns to be found fairly quickly. The Etsy community is fairly helpful, as well – with numerous questions, group chats, and announcements available to the interested. If this isn't enough, a call can be scheduled with Etsy staff for an in-person discussion.
The Shopify Help Center boasts a 24/7 live chat and phone capabilities. The company has posted or host numerous helpful tutorials, videos, forums, articles, etc. There is also an active social media component for questions that arise through those channels. 
Shopify vs. Etsy: the bottom line
While there are many similarities between both participants in this Shopify vs. Etsy mashup, both possess crucial differences for POD merchants. Yes, both are organizations supporting entrepreneurs in selling products. But, the populations of each entity have varied interests and respond more to different advertising strategies. 
Shopify is geared toward helping take small businesses to the next level. With a wealth of tools, features, and scalable options, the online platform does its best to put no limitation on vendors as they build their brand, profits, and audience. 
Etsy focuses more on merchants with homemade, vintage, and crafty goods. It's less about raw commercial energy than cultivating a wholesome sales atmosphere. It's a simple, but effective, avenue that makes developing a business very easy. 
Both sides have strengths and weaknesses. It's all up to sellers to choose the partner with the circumstances, traffic, and modeling that makes a proper fit. Regardless of which is picked, building momentum should be no problem with either (or both if the integration tool is used) of these partners helping out. 
Make it happen right now.
The post Shopify vs. Etsy: Which is the best eCommerce platform for your store? appeared first on Printify.

Source:
Shopify vs. Etsy: Which is the best eCommerce platform for your store?